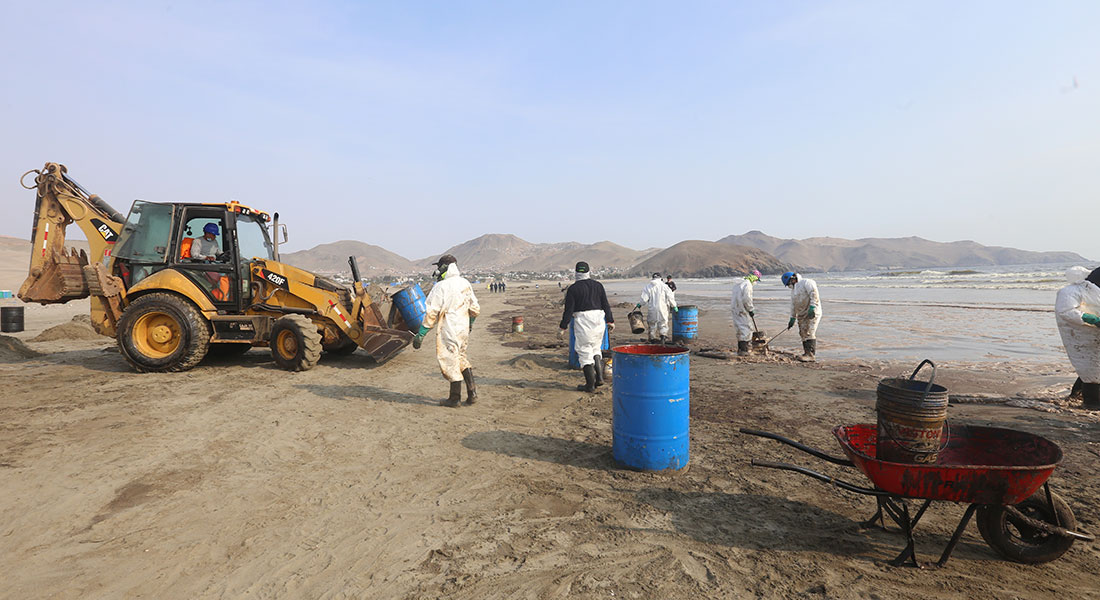 January 21st. Experts carry out cleaning work collecting sand on Santa Rosa beach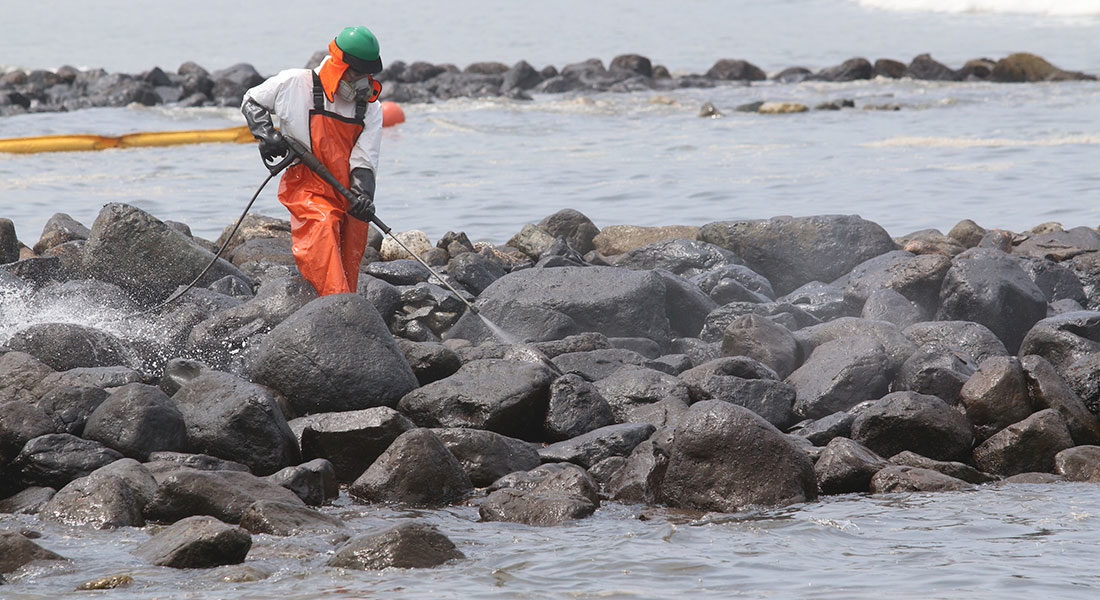 January 26th. We use high power hoses in the cleaning of rocks in Playa Pocitos.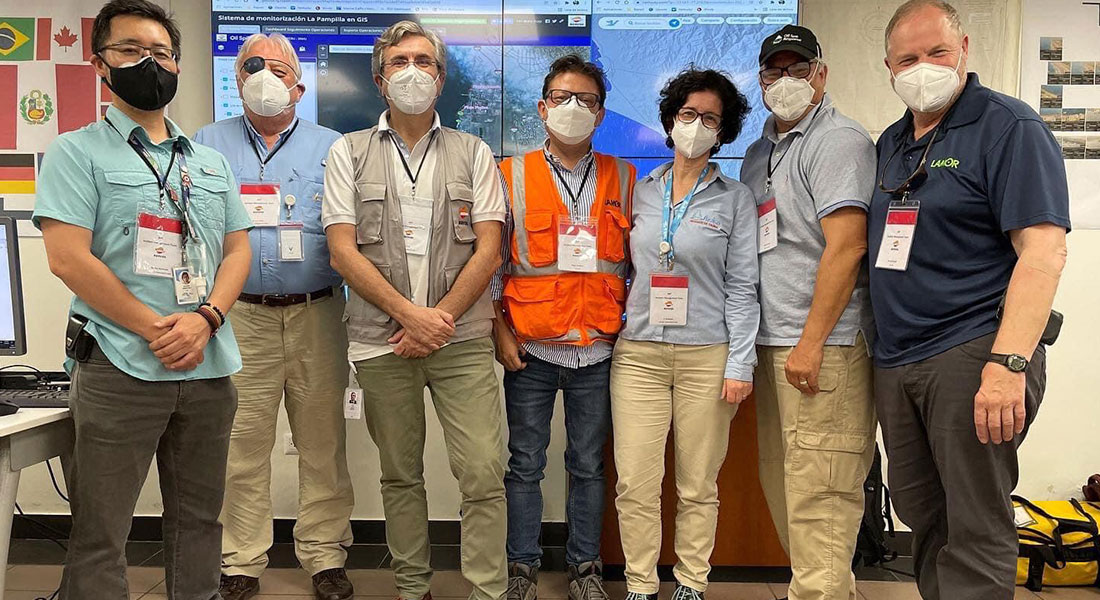 January 29th. A team of international specialists, including Lamor, Oil Spill Response Limited, ERM, Aiuká Consultoría and the Peruvian scientist Marino Morikawa meet as part of the group of experts who advise on the cleanup, remediation and animal rescue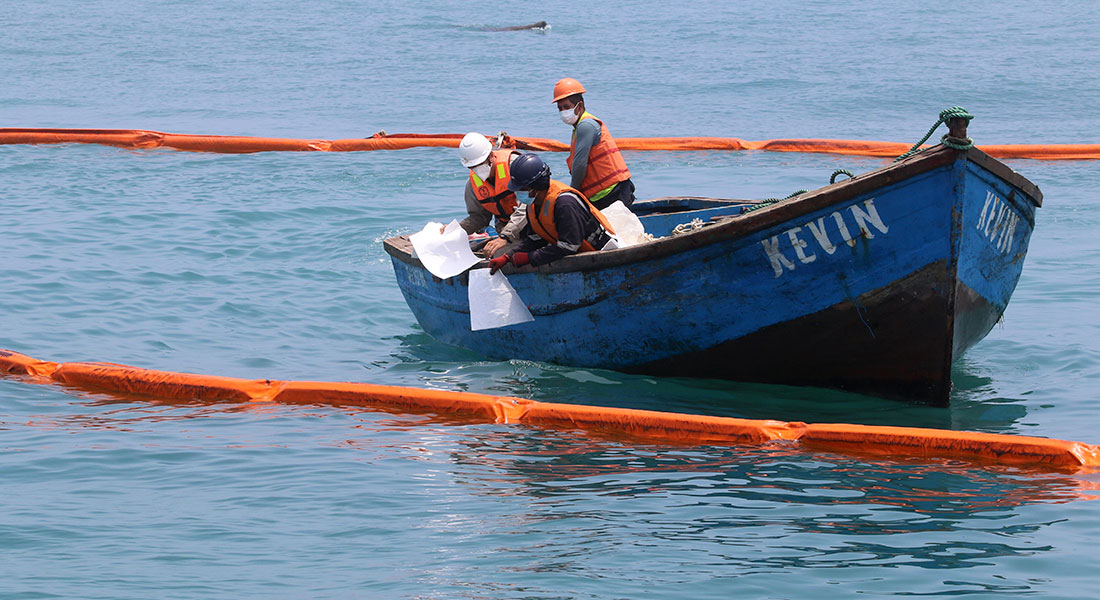 January 31th. We use smaller vessels, which support the establishment of containment barriers for oil collection.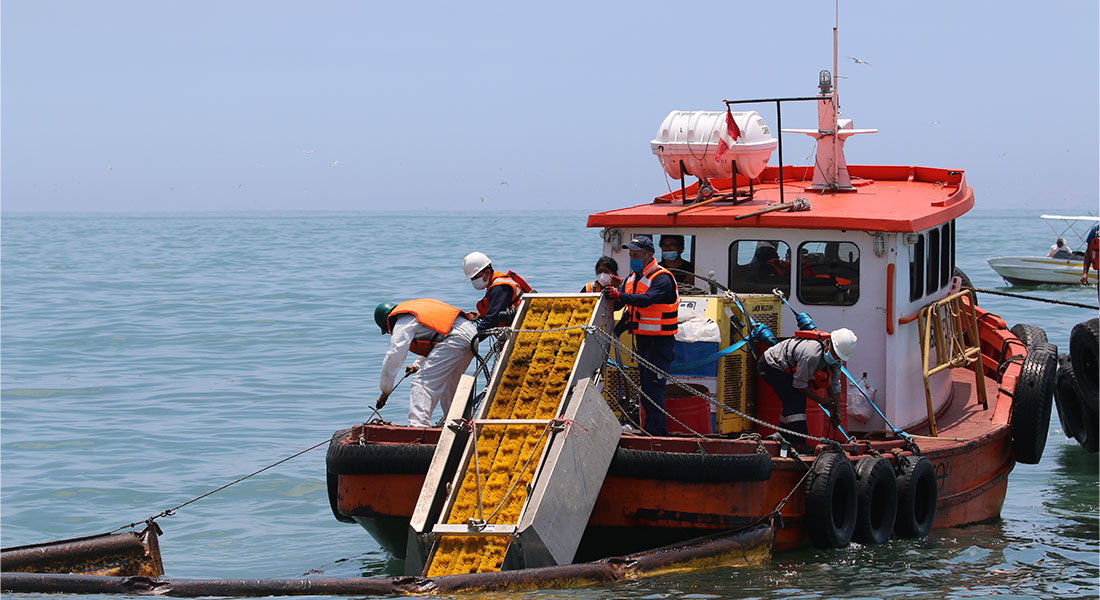 February 2nd. As part of the cleanup work at sea, we use bow collector technology to efficiently collect oil stains on beaches that are difficult to access, such as Pasamayo.
February 3rd. We received the visit of peruvian ministers at the Emergency Control Center at La Pampilla Refinery, where operations are coordinated and monitored, using satellite technology and a photographic real time record application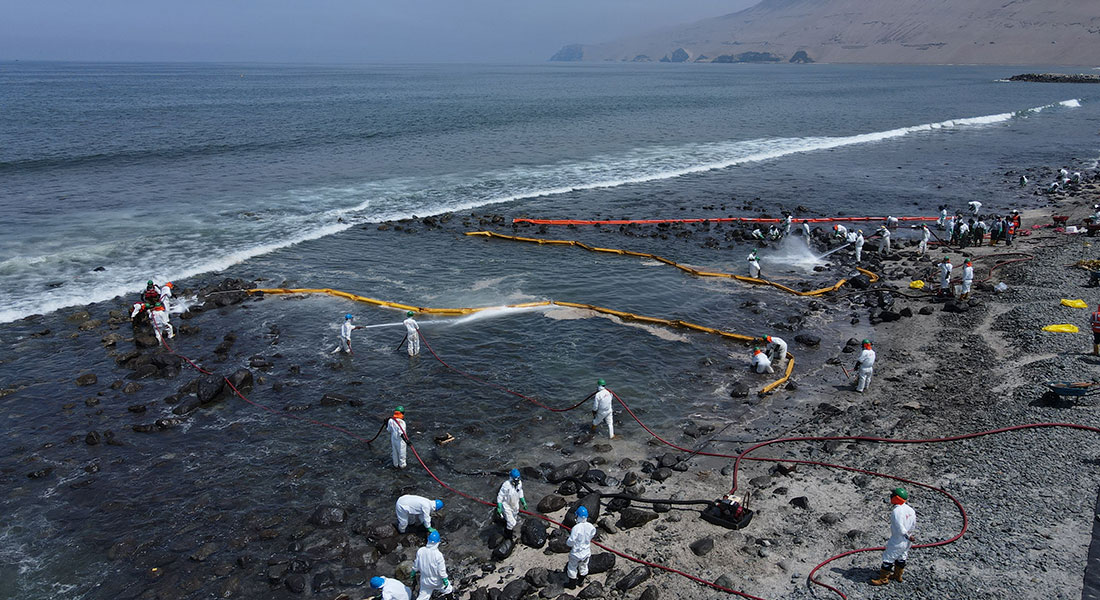 February 7th. Moving forward with the cleanup at Playa Pocitos, rocks are cleaned and containment barriers are used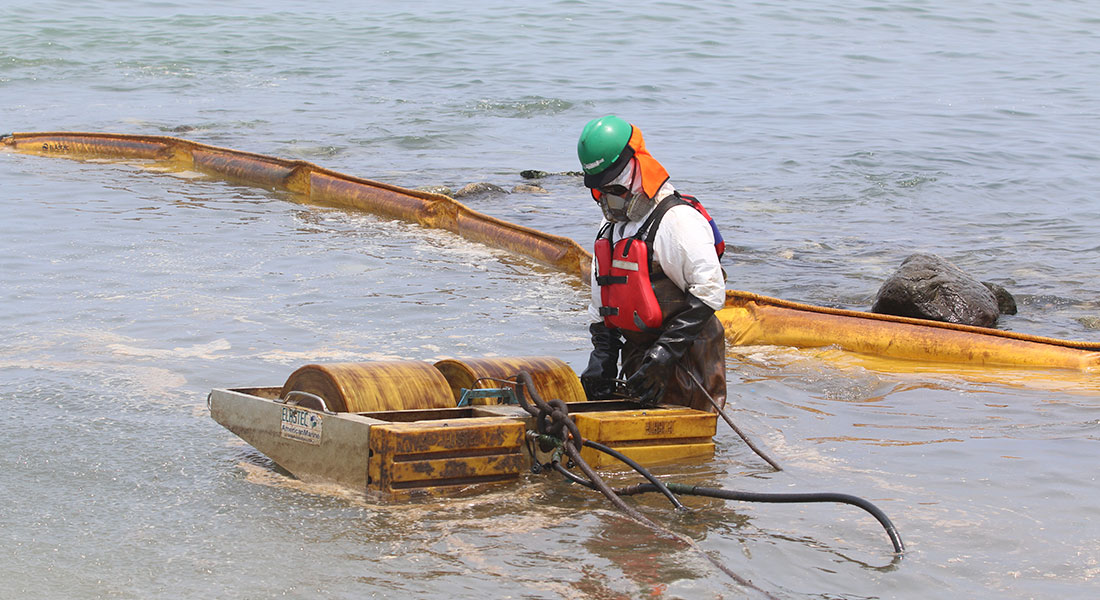 February 9th.We use skimmer technology, a highly efficient device for water cleaning on the shore of Playa Pocitos.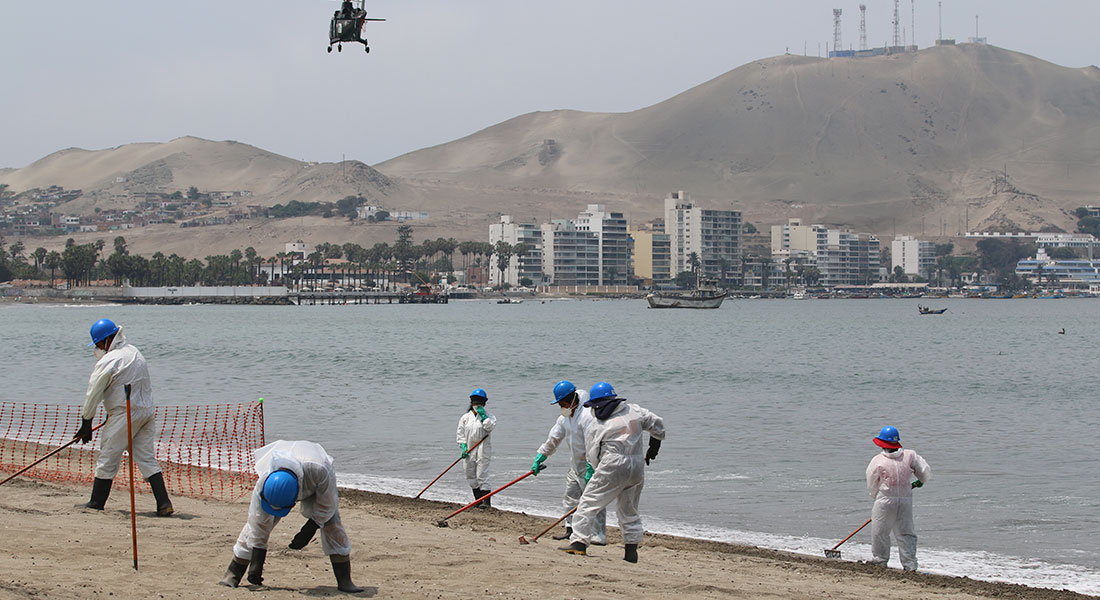 February 9th. As part of Playa Conchitas works, the cleaning team collects sand. Progress is followed through helicopter monitoring.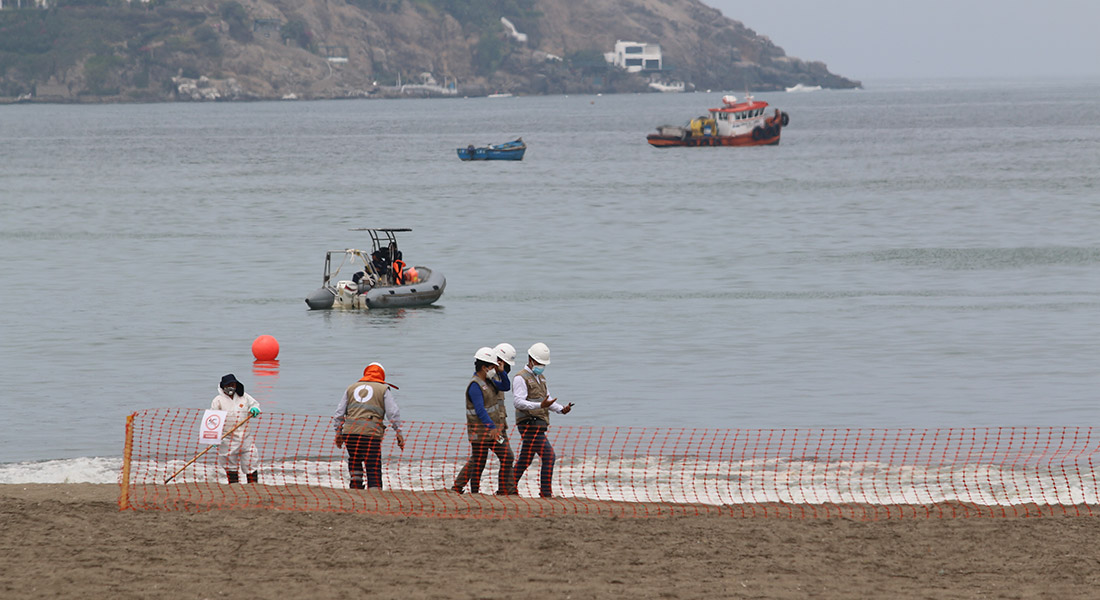 February 10th. Miramar beach view, the cleaning work continues with the team of experts on land and sea, using smaller boats and specialized equipment.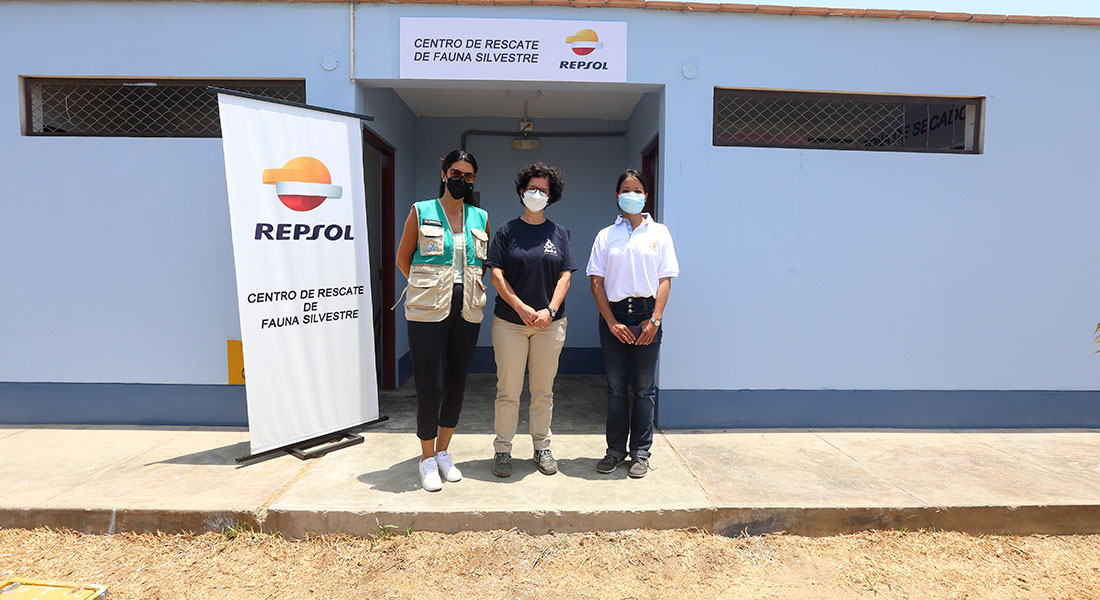 February 12th.The Wildlife Rescue Center opens in Parque de las Leyendas at Lima Zoo, with more than 1,200 m2 in which we provide veterinary care and stay with the affected species until they recover.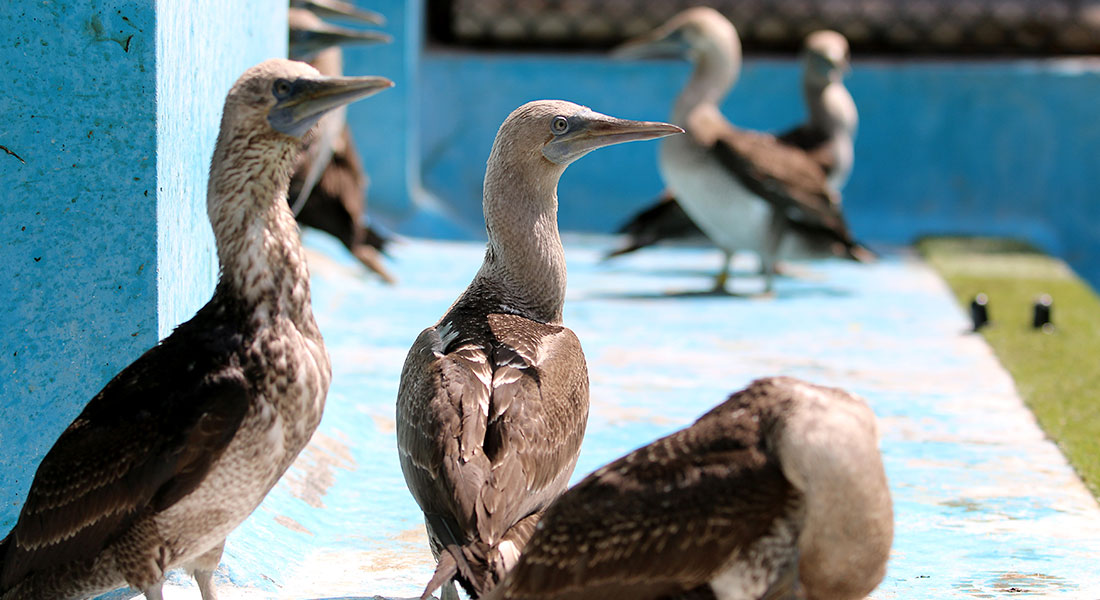 February 12th. Animals in the Wild Fauna Rescue Center begin to show signs of recovery, each one following its treatment.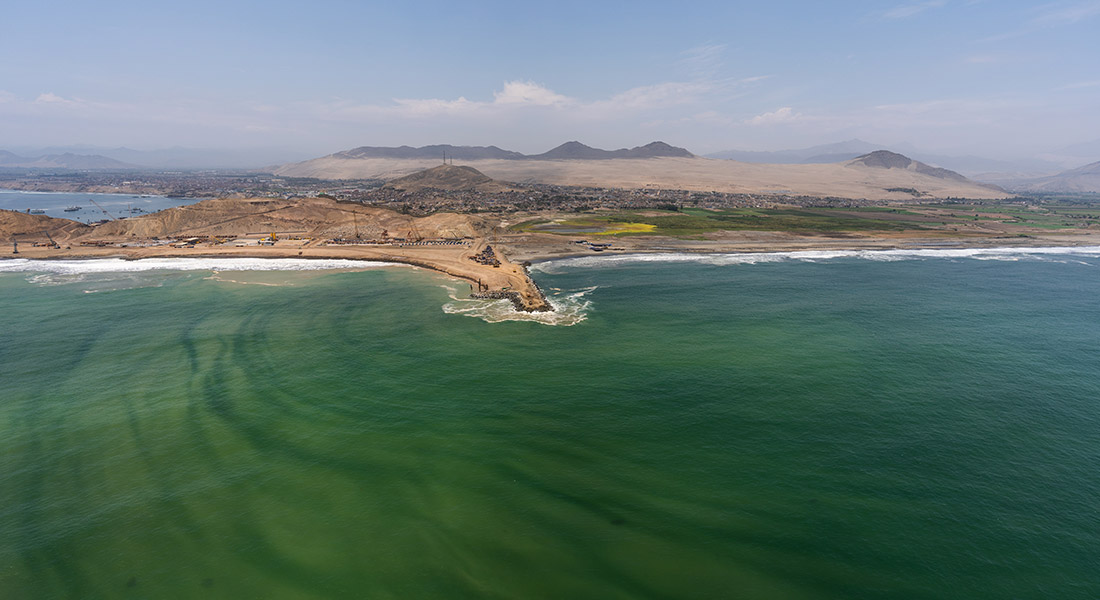 February 14th. More than 70% of the cleaning work is in the sea and coast.