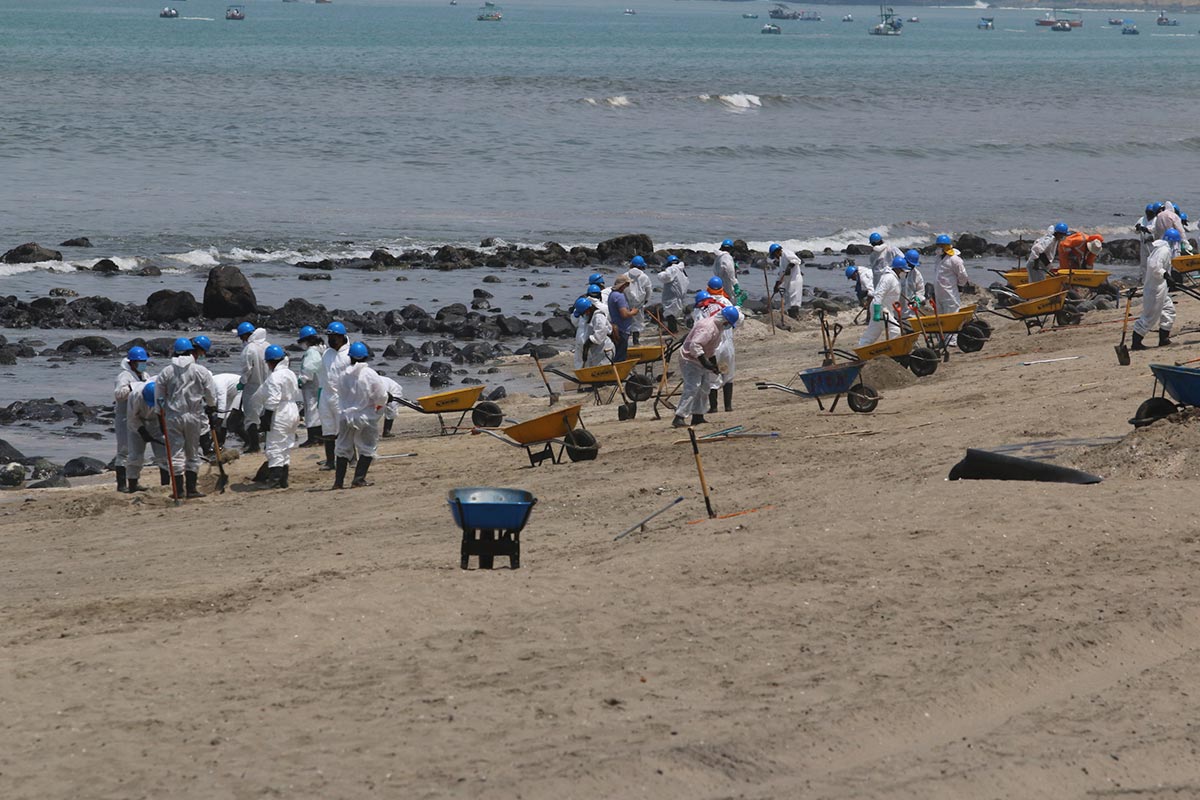 1. Since the incident, we have worked with more than 2,500 people- to quickly and efficiently clean up the sea and coastline.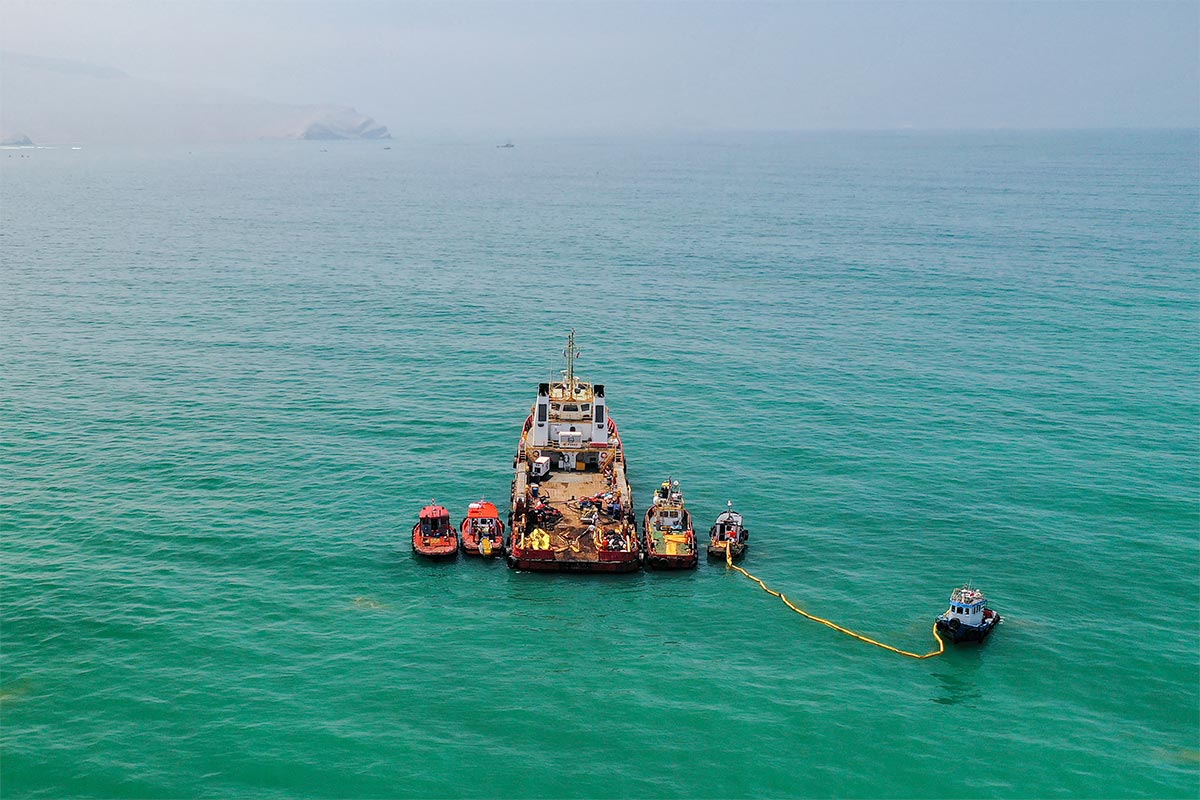 2. We have led the clean-up work at sea, using larger vessels to collect the product and smaller vessels to maintain the perimeter to be cleaned.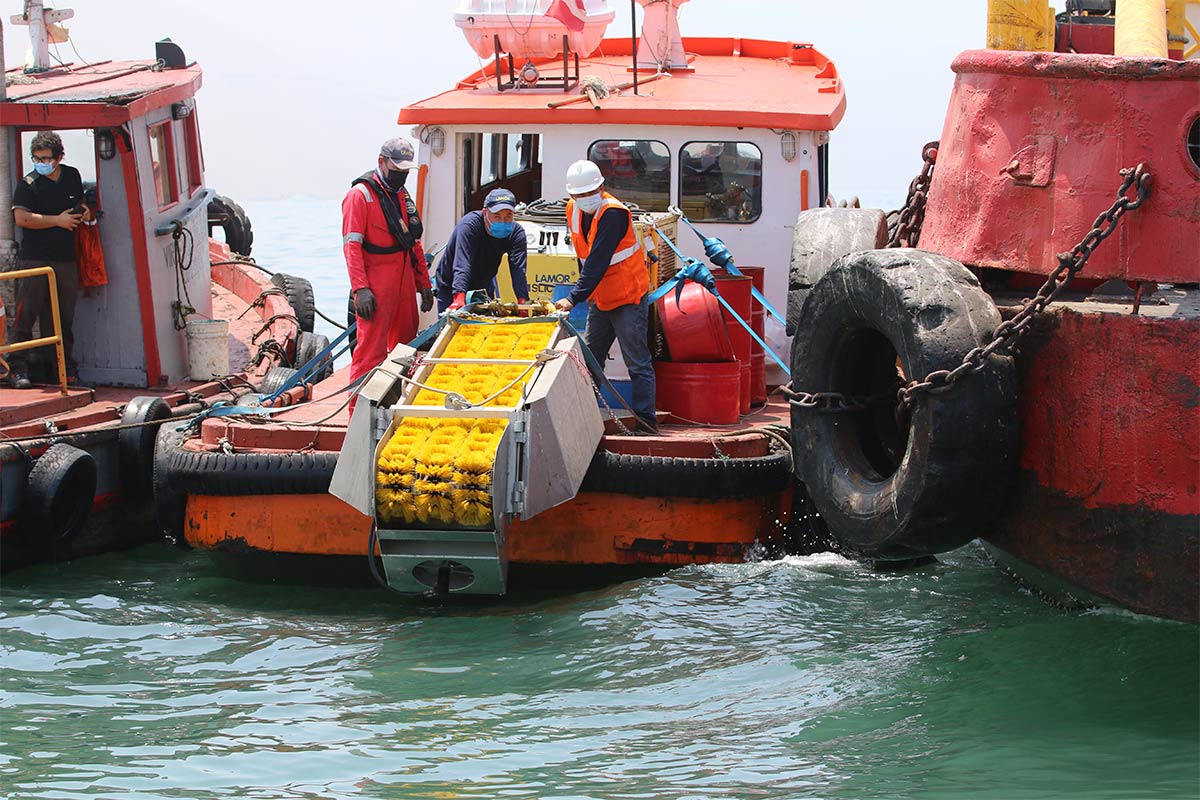 3. On several affected beaches we used the high-technology Bow Collector technique to remove oil slicks from the surface water.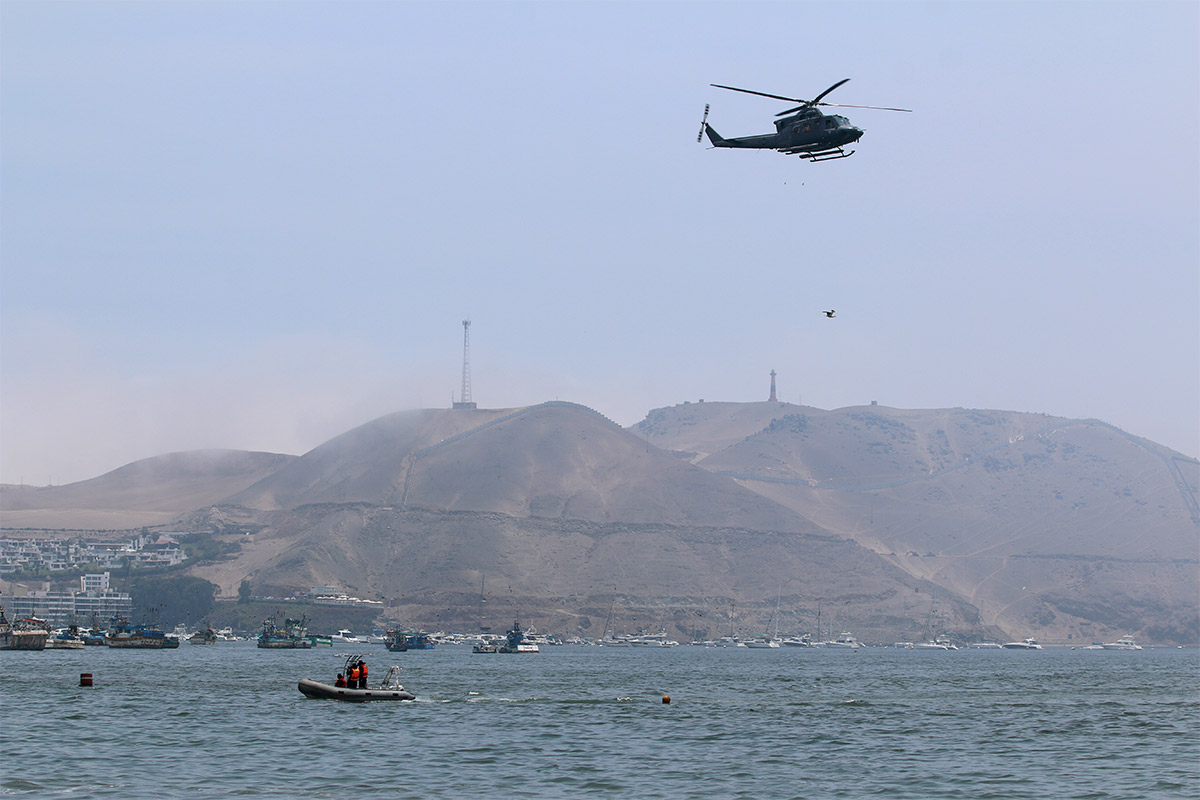 4. To effectively monitor the clean-up work, we conducted aerial monitoring with helicopters, in addition to the use of artificial intelligence and satellite image tracking.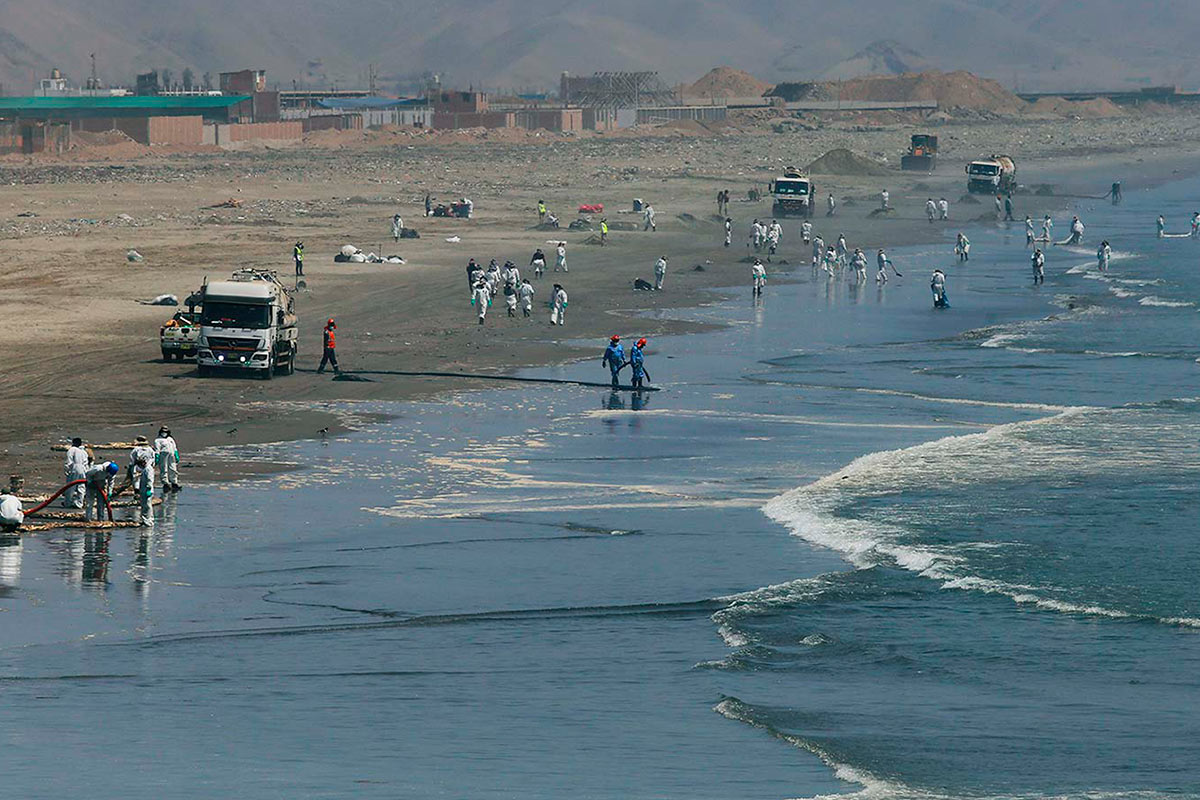 5. We have also effectively used absorbent materials on all the affected beaches to collect the product on the coast.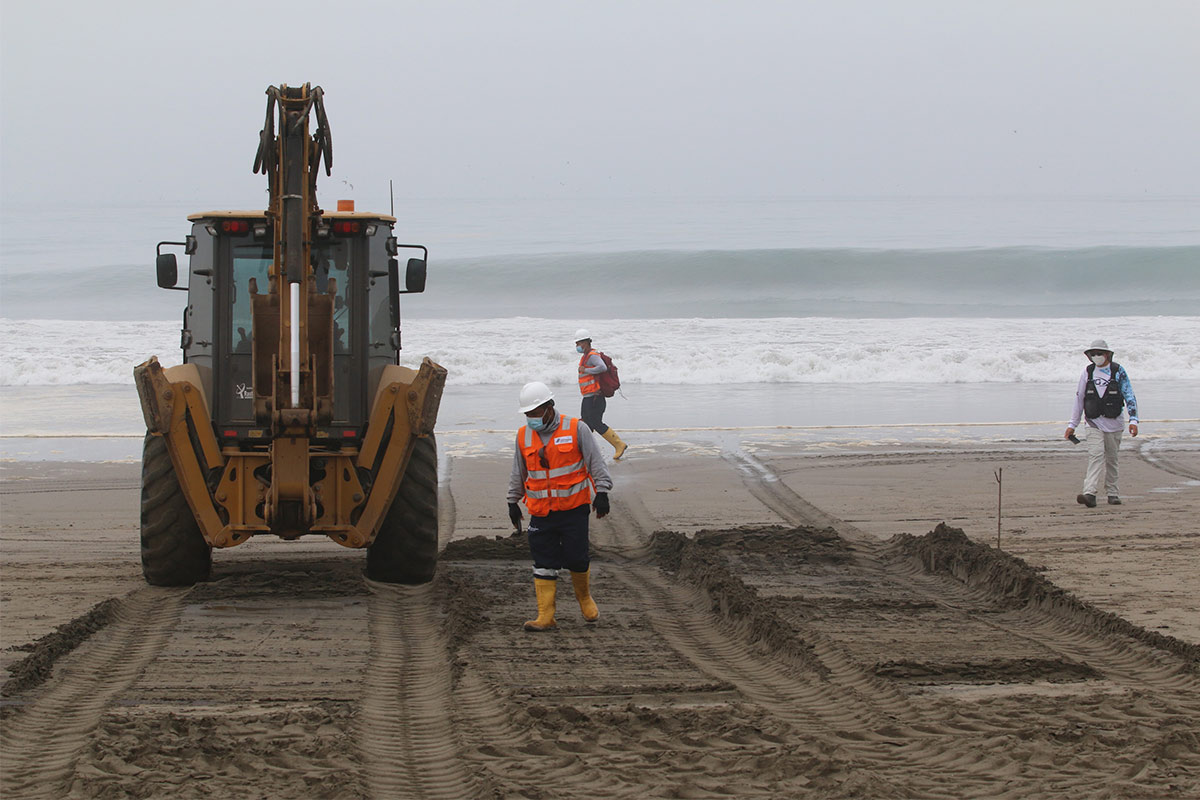 6. We have also employed the use of heavy machinery to remove the affected sand and transfer it to the La Pampilla Refinery for treatment.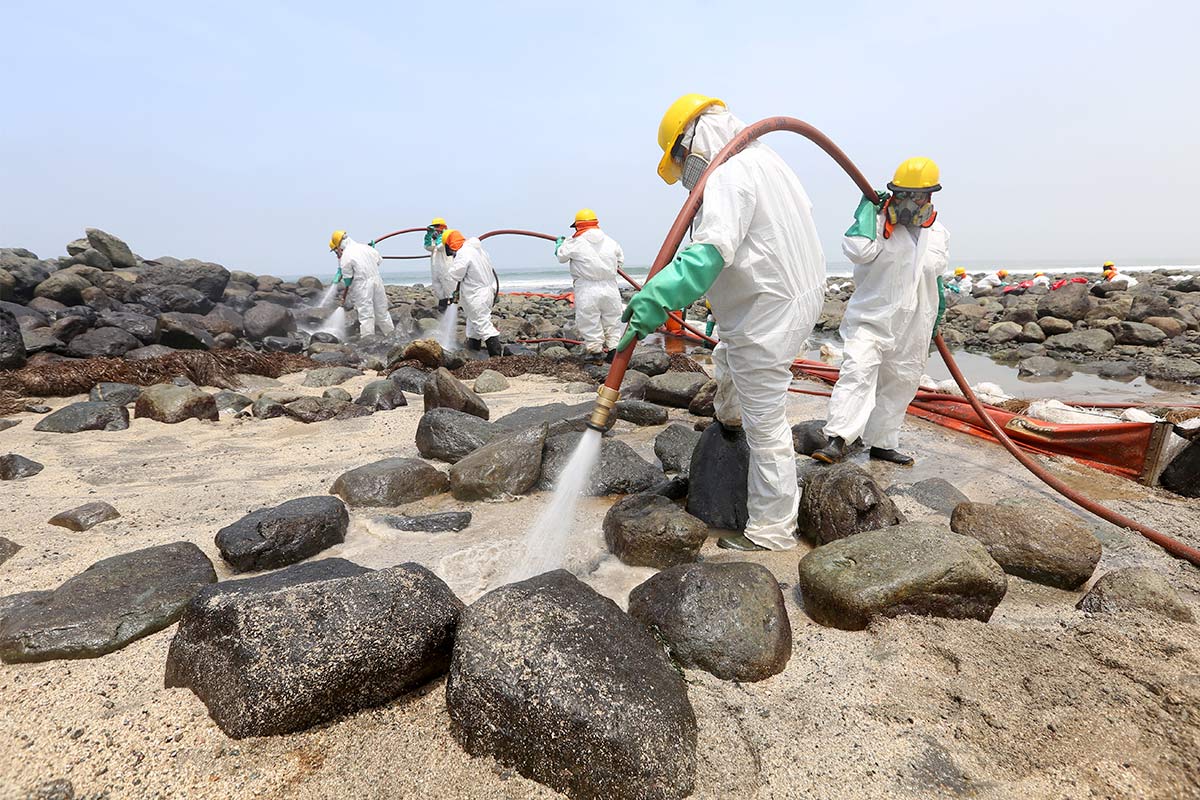 7. We used high-power hoses to clean the rocky areas.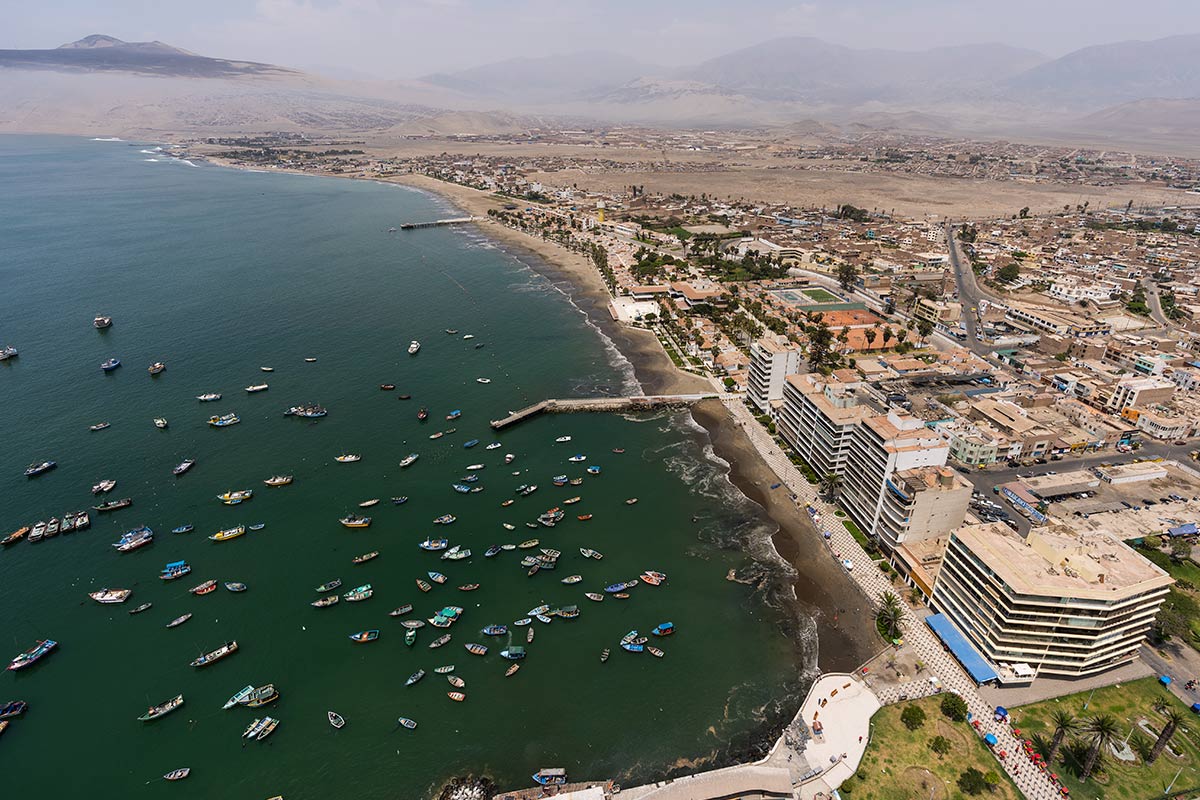 8. Aerial view of Ancon, after the clean-up work where progress has been made in the collecting hydrocarbons resulting from the spill.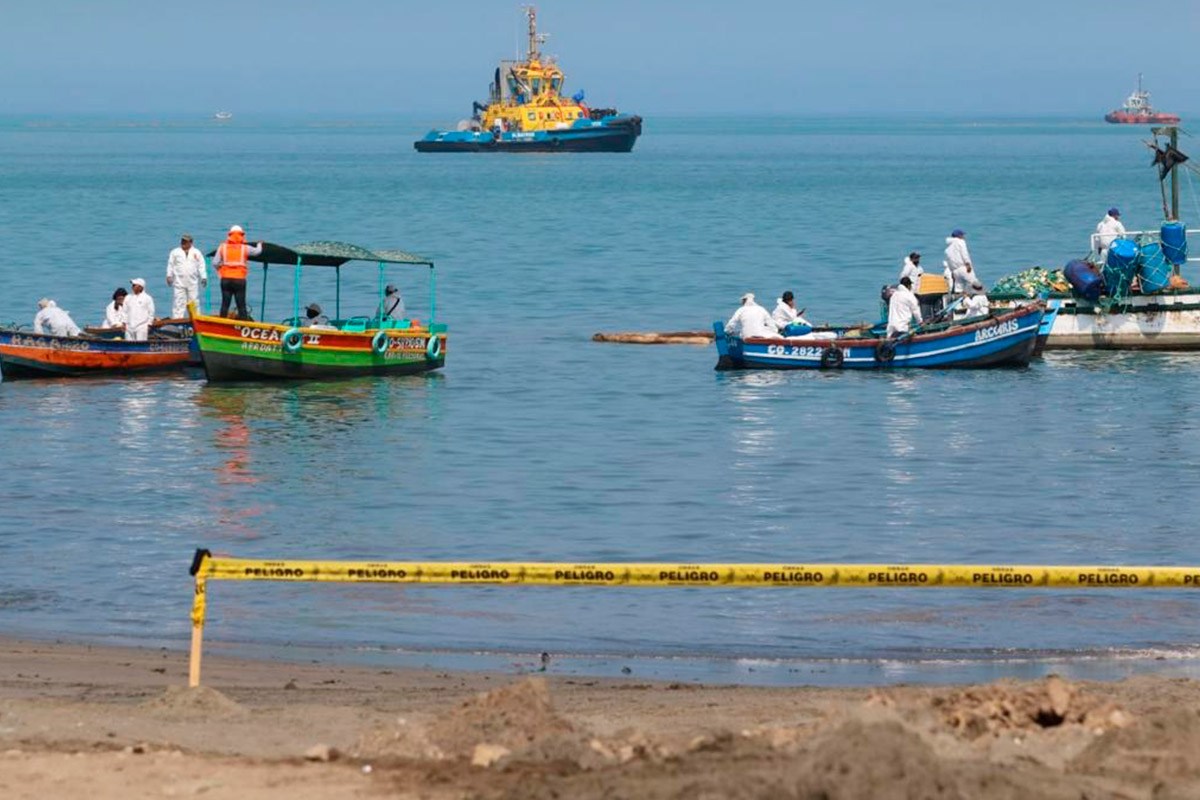 9. We have reached agreements with groups representing more than 3,000 fishermen and merchants affected by the oil spill in Chancay, Ancon, Santa Rosa and Ventanilla.
10. In collaboration with Aiuká Consultoría, we continued rescuing animals affected by the spill, providing them with treatment and recovery care.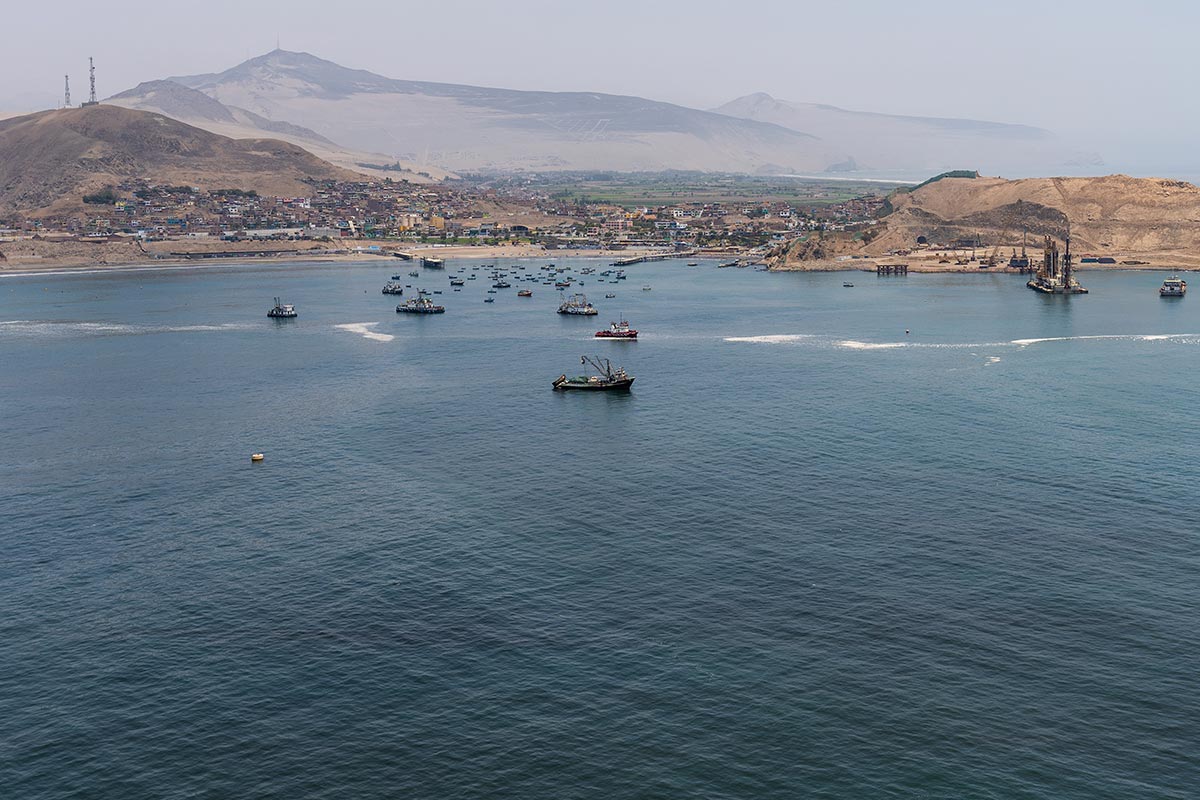 11. To date, we have completed more than 82% of our clean-up action plan.